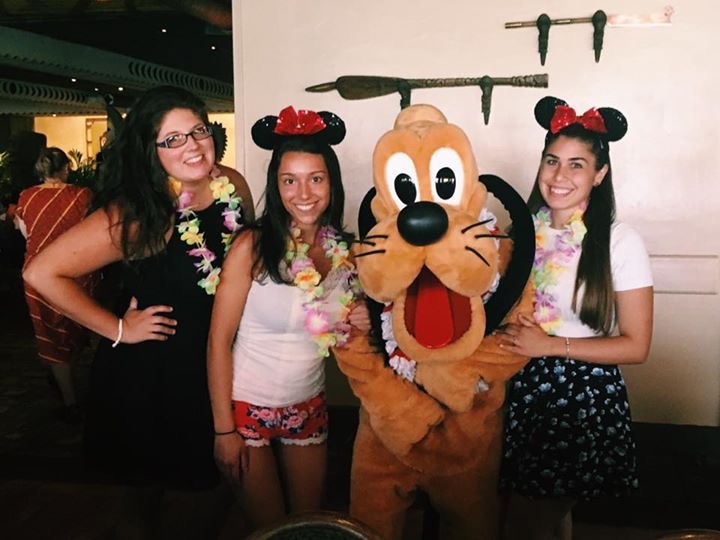 by: Steven Visco
in: Blog
Tags: AmandaHaase, Blog, chedwards, CHEdwardsInsurance, Coffee, DeniseVisco, Disney, Farmingdale, Fun, Helpful, LongIsland, longislandinsurance, Nassau, NewYork, SandraCostanzo, StevenVisco, Suffolk
note: no comments
The only thing that can make a Disney vacation more magical is the perfect Disney dining. From character dining to quick service to even snacks. I am going to tell you my top favorites from Walt Disney World in Orlando Florida.
Meeting the characters is always one of my favorite parts of any Disney trip. And what makes it even better is dining with the characters. My absolute favorite character dining is the Best Friends Breakfast at O`hana, in the Polynesian Village Resort. From the moment you walk in, you'll feel like you are on a Hawaiian roller coaster ride with Lilo, Stitch, Mickey and Pluto. This delicious breakfast is served family style and is loads of fun. My second favorite character dining is the 1900 Park Fare located at the Grand Floridian. The dining time depends on what characters will be there.  During the Supercalifragilistic Breakfast, you'll be joined by Mary Poppins, Alice in Wonderland, The Mad Hatter, Tigger and Winnie the Pooh. This all you care to enjoy buffet is filled with scrumptious treats such as fluffy pancakes, Mickey waffles, fruit, omelets and so much more. The dinner here is even more decadent as you dine like royalty. You will join Cinderella and Prince Charming as their guest of honor. Their royal friends are also sure to be in attendance. My third favorite character dining experience is the Crystal Palace located in the Magic Kingdom. You'll feel like you are in the Hundred Acre Woods with Pooh and his friends. All of the food is fantastic but I must say, the mac and cheese is the best. There are so many other dining experiences that Disney World has to offer. It`s hard to choose which ones to pick for your visit.
            Next up is the quick service. These are perfect for an action packed day that leaves little room for a full sit down meal. The one quick service that I always make sure to do is at, Be Our Guest. This is my favorite quick service location in Magic Kingdom. The main dining room is absolutely gorgeous and it looks like the exact one from Beauty and the Beast. The meal that I always get is the Croque Monsieur. And you can`t forget to try the "grey" stuff because it`s delicious. No matter how many times I go there, I always leave singing Be Our Guest from the Beauty and the Beast soundtrack for the rest of the day. My second favorite quick service is also in the Magic Kingdom and that is, Casey's Corner. This old fashioned hot dog joint is the perfect stop before catching the Festival of Fantasy parade. My favorite hotdog from there is the barbeque slaw dog. My third favorite quick service location is basically anywhere in the World Showcase in Epcot. But the Tangierine Café is definitely number one for me. The best dish there is the Shawarma Chicken and Lamb Platter.
Now on to the snacks! Everything is better Mickey shaped and at Walt Disney World you'll find a lot of that. My all-time favorite snack is the classic Mickey shaped ice cream. Other amazing mickey shaped snacks are, the giant Mickey chocolate chip cookie, a Mickey pretzel and Mickey lollipops. Some other classic snacks include Dole Whip and turkey legs. With all of this amazing food at Walt Disney World, there is no way that you will ever be hungry.