Welcome to C.H. Edwards, Inc.
your trusted source for New York insurance solutions!
C.H. Edwards, Inc has been your leading local insurance agency since 1925! Our knowledgeable and talented staff are dedicated to serving the diverse New York insurance needs of area individuals, families, and businesses.
For over 80 years, C.H. Edwards, Inc has continued to evolve into a trusted coverage leader—with impeccable service and commitment to its clients- characteristics not often found in another Long Island insurance agency.
We represent numerous top rated insurance carriers, allowing our dedicated agents to accurately compare rates and coverages. Our extensive network of providers ensures that we can tailor the perfect New York insurance solution for you—no matter where you are located in New York.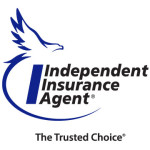 What we do
Perhaps you're in need of reliable NY car insurance or a home insurance policy—well rest assured because we've made your coverage needs our number one priority! We offer all of the knowledge and skilled expertise you would expect from a top insurance agency with a truly experienced and talented staff.
We also offer specialty coverage options available for business insurance packages, New York health insurance, and much more! Be sure to ask one of our insurance specialists about how you can combine policies- not only will you save money, but also make policy management easier on yourself.
Your satisfaction is our number one priority
At C.H. Edwards, Inc we offer our clients several choices to make sure we provide the most comprehensive coverage at the most competitive price. If you need Long Island insurance or insurance anywhere in the state, we can save you money with the right policies.
Contact us right now to receive your free New York insurance quotes!
Testimonials
Helen Norcott- -

Amanda, thank you for all of your help with our (automobile insurance).

Shastone Memorials Corp. – Great Neck, NY- -

Thank you for doing my Certificate of Insurance so quickly!

Jonathan Rabeno- -

Thank you for the great auto policy and free stuff, Geico never gave me shit!

Sal Gualtieri- -

Your staff is outstanding and professional.

Theresa Siedlick- -

I have been a customer for many years and when I have questions or issues, the service is wonderful!

Gary Levine- -

A special thanks to Susan Mazzella for her help. Efficient and professional.

Janet Palmer- -

You have been our family's agent for ever. You employees have always been amazingly helpful knowledgeable and the greatest to work with. We as a family have always been satisfied.

Peter P. Sterling- -

Thank you for your assistance, Suzanne at Hempstead Lincoln told us it was the easiest update she ever did and that you treated her very nicely! Thanks again for all your help!

Adrian B. Kierans, CRPS- -

Hi Steve, I just saw your mold prevention video on YouTube this morning, once again great work! Keep up the good work, talk to you soon!

R & M Odermatt- -

While she says she was just doing her job, we feel Sue went above and beyond her duties to assist us through this extraordinary situation.

J & J Cremmins- -

Thanks a million for all your help, I know of no other entities in the industry that have had a similar idea!

J. Colvin- -

Very professional, quick & excellent service!

Zvonko Crkvencic- -

Steven Visco & C. H. Edwards have consistently saved us money year in year out. He has represented us over 15 years and we have saved as much as $42,000 in just this past year on our combined workers compensation exposures.

Janice Ludack- -

Steven Visco is not just my insurance agent, over the years he has become my insurance & financial matters sounding board. I couldn't imagine getting insurance from anyone else.

Sal Kalberer- -

A true professional (Steven Visco).