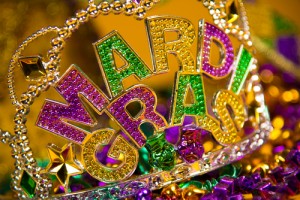 by: chedwards
in: Blog
Tags: AmandaHaase, Blog, Celebrations, chedwards, CHEdwardsInsurance, ChineseNewYear, Farmingdale, Insurance, Life, LongIsland, longislandinsurance, Mardi Gras, Nassau, NewYear, NewYork, StevenVisco, Suffolk, Winter
note: no comments
On New Year's Eve, many of us indulge in finger foods and cold champagne. Just like we celebrate the coming of something wonderful, so do others around the world.
In honor of the Chinese New Year (February 8th) and Mardi Gras (February 9th), here are some fun and interesting facts on how these events are celebrated.
Chinese New Year:

• Just like we do on holidays, People of Chinese heritage go shopping for the New Year. This is a way for them to "start fresh".
• Houses are decorated with red lanterns, red couplets, New Year paintings, and red lanterns.
• Being this is the year of the Monkey, monkey images will appear on decorations as well.
• New Year couplets are written on red paper with black ink, and pasted one each side of a door frame. New Year couplets are sayings filled with best wishes.
• Families come together to enjoy a "reunion dinner". Here they enjoy traditional Chinese foods such as dumplings and sticky rice cakes.
• In like of watching the ball drop from Times Square, China watches the CCTV's New Year Gala. This Gala features traditional, folk, and pop performances from China's best singers, dancers, and acrobats.
• Parents and grandparents provide children with what they call "Red Envelopes". These envelopes are filled with money and are said to help bring luck, health, and growth for the New Year.
Mardi Gras:
• Mardi Gras is about music, parades, picnics, floats and excitement.
• People dress up in costumes and decorate themselves with long beads caught from the floats of previous Mardi Gras parades.
• Mardi Gras traditional colors are purple, green and gold. Purple represents justice, green represents faith and gold represents power.
• Many individuals customize and create their very own Mardi Gras masks. Wearing masks adds to the excitement and magic of celebrations throughout the city.
• Aside from celebrating at the parade, formal dress balls are planned all year long by the King and Queen of each krewe (an organization that puts on a parade or ball for the Carnival season).
• Out of respect for this long-held tradition, several Mardi Gras krewes still kick off their parades with "flambeaux". Flambeaux is the burning of a torch accompanied with dancing and stunts.
As our global world becomes more interconnected, thanks to the Internet, it is important to learn and understand other celebrations, traditions, and events that take place around the world.
To learn more about these traditional celebrations visit:
http://www.chinahighlights.com/travelguide/festivals/chinese-new-year-celebration.htm and http://www.mardigrasneworleans.com/
Written by: Amanda Haase